Monday – Friday 8:00 AM – 8:00 PM
Saturday – Sunday 9:00 AM – 5:00 PM
(We take our last patient 30 min prior to close)
Our Patients Love Us!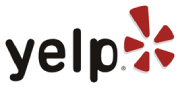 OUR PASADENA URGENT CARE SERVICES NEAR YOU
We offer a variety of walk-in clinic care solutions near you for adults and children. For more information about Advanced Urgent Care in Pasadena, Contact Us. For All Life-Threatening Medical Emergencies CALL 911!
Ratings Don't Lie
A little about what we do.
Turn to Our Pasadena Urgent Care Team
When you require access to skilled medical professionals, we can respond with world-class urgent care services right here in Pasadena. Our trusted team has decades of experience in medical care and can respond to a range of health needs with precision and a focus on communication. Our Advanced Urgent Care of Pasadena facility has been designed to help create the ideal space for comfortable care and quality treatment.

Choose Advanced Urgent Care of Pasadena for:

• Personalized patient care

We take the time to get to know patients and treat them with respect and dignity. Our work focuses on helping urgent care patients near us receive the treatment they need while providing the foundation for long-term health. We offer follow-ups with patients to help maintain the focus on personalized care beyond the treatment room.

• Affordable care options

We work with patients to help them receive quality care at affordable pricing. Pricing models are designed to ensure each patient can afford the best care in a comfortable, and supportive environment. We currently accept most major PPO plans and HMO medical groups. For a complete list visit our payment options page.

• Short wait times

When you visit Advanced Urgent Care of Pasadena, you can rest assured your wait time will be shorter than at similar facilities across Pasadena. That's because we have designed our facility and working processes to minimize patient wait times, and are continually focused on improving the patient experience, both in the waiting area and in the treatment rooms.


Comprehensive Urgent Care & Diagnostic Excellence in Pasadena
Your Premier Choice for Urgent Care in Pasadena: Where Quality Care Meets Convenience.
Labs & Blood Testing: Your local hub for comprehensive labs & blood Testing in Pasadena. We provide accurate results, ensuring a better understanding of your health.
X-rays: Utilizing the latest technology for clear imaging, we provide quick and detailed X-rays right in Pasadena.
COVID-19 testing: Stay safe and informed. Our fast and reliable COVID-19 testing helps you take the right precautions.
Urgent Care: Responsive, patient-centric urgent care for immediate medical needs. Trust in our experienced Pasadena team.
STD testing Pasadena: Confidential and prompt STD testing in Pasadena, ensuring your peace of mind and wellbeing.
Women's Urgent Care: Tailored women's health urgent care in Pasadena for unique needs. We provide comprehensive services in a comfortable and understanding environment
Pediatric Urgent Care: Children's health is paramount. Our dedicated pediatric urgent care in Pasadena, CA ensures they're in safe and expert hands.
Flu Shots & Seasonal Care: Stay protected year-round. From flu shots to seasonal care needs, we've got Pasadena covered.
Physicals & Pre-ops: We provide thorough physical & pre-op exams to ensure you're ready, be it for a new sport or a scheduled surgery, right here in Pasadena.
Let Advanced Urgent Care of Pasadena Help
Our trusted team at Advanced Urgent Care of Pasadena delivers an unparalleled care experience for those seeking the nearest urgent care in Pasadena. To discover more about our facility and our services, call today and speak with our team.
Sexually Transmitted Diseases (STDs) represent a considerable public health threat due to their transmission through sexual contact. Becoming knowledgeable of STDs and regularly testing can not only protect both your and your sexual partner's well-being but can also ensure theirs. Opting for a comprehensive STD test provides a responsible approach to sexual health. Extensive sexually […]